This shop has been compensated by Collective Bias, Inc. and its advertiser. Product was provided by the client for review; however, all opinions are mine alone. #WorldsSmartestToothbrush #PhilipsSonicare #OprahsFavoriteThings #CollectiveBias
You've probably seen the famous annual episode of "The Oprah's Favorite Things" where Oprah gives away her favorite things, like, "You get a car! You get a car! You get a car!" Oprah has always been so inspiring to me because she turned herself into the successful woman she is with her positive and jovial attitude. Because of this, I decided that I wanted to search for a gift and bring the magic of the holidays (and life) just like Oprah does!
The Philips Sonicare DiamondClean Smart 9300 Rechargeable Toothbrush is an excellent choice! This smart toothbrush comes with Smart Sensor technology for personalized feedback and coaching. Using these sensors and app help you perfect your brushing technique giving you the confidence that you are giving your mouth the ultimate cleanse! The Philips Sonicare DiamondClean Smart 9300 Rechargeable Toothbrush, Philips best ever toothbrush for overall oral health, also includes four high-performance brush head, and cones in several versions, which automatically selects optimal mode and intensity so you don't have to. Philips believes that there is always a way to make life better, and this is why this gift is perfect – not only did it inspire me to gift to someone I care about but it inspires me to make life better like Oprah with her positively inspirational thinking, and that's what brings me to the steps to make life and the holidays just a little more magical!
How to: Be More like Oprah During the Holidays (and Life)
Hover over the image to shop the Philips Sonicare DiamondClean Smart 9300 Rechargeable Toothbrush.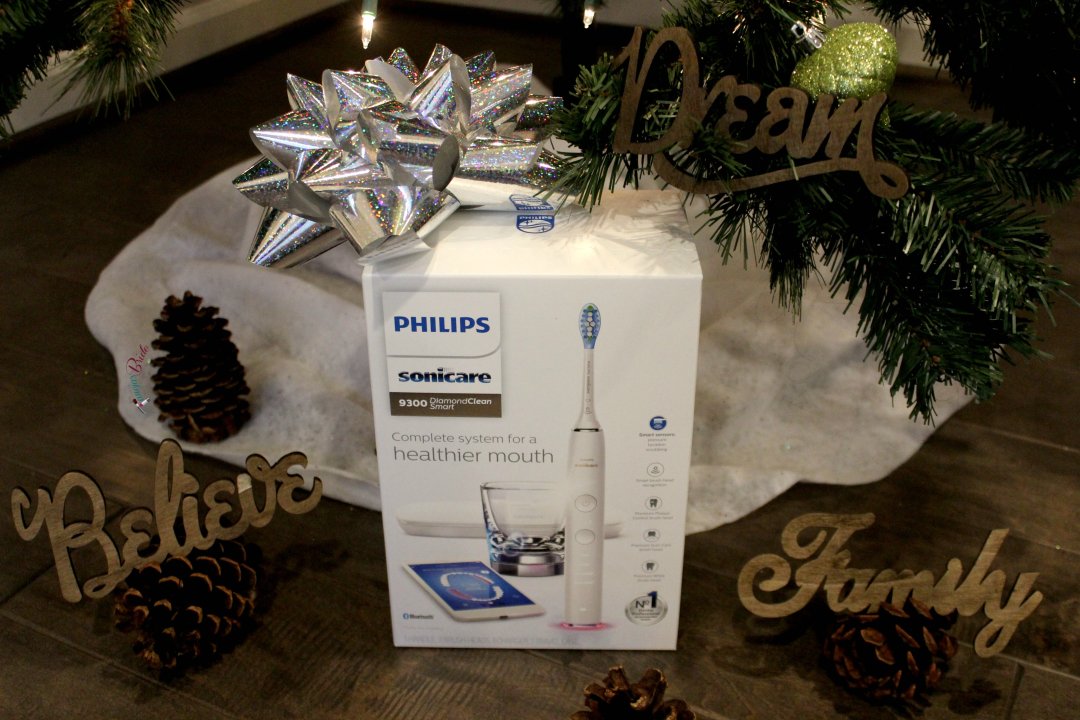 Step 1: Search Oprah's Favorite Things List for Treasures (for Yourself and Others)
Looking through Oprah's Favorite Things List is definitely a great way to find gifts for your family and friends. In fact, when I was at a loss for what to gift my Dad, I finally found a fun and tech-savvy gift – the Philips Sonicare DiamondClean – that my Dad would not only enjoy but be more than useful. I hopped onto Amazon and got it immediately (or 2 days with Prime) and wrapped it up for my Dad to open.
In the words of Oprah, "Surround yourself only with people who are going to take you higher."
Step 2: Leave Inspiring Notes to Never Give Up!
Oprah once said, "Do the one thing you think you cannot do. Fail at it. Try again. Do better the second time. The only people who never tumble are those who never mount the high wire. This is your moment. Own it." Oprah was once fired from her job as a news anchor, but look what came of that! She created her own TV network and became a household name. I find that it's a great gesture to help those around you keep from giving up and aspire to their own dreams, so you never know when a note like this can come in handy! Leave them around the house for others to find!
Step 3: Dream to Make it Come True – Holidays or Otherwise!
Seeing where Oprah has brought herself makes me dream of working hard and getting to my ultimate goal(s). That's why I make sure I keep an inspiring memo pad to jot down thoughts and things that make my day! Make sure you find something that keeps you going and do it! While you're at it, find something from Oprah's Favorite Things List and grab it for someone you love or even for yourself because YOU DESERVE IT! And, to get you all warm and fuzzy, here's an Oprah quote, "The key to realizing a dream is to focus not on success but on significance — and then even the small steps and little victories along your path will take on greater meaning."
Give the gift of a healthy smile! Make the Holidays a magical time for you and your friends and family!