This shop has been compensated by Collective Bias, Inc. and its advertiser. All opinions are mine alone. #GoldfishLunchSmiles #CollectiveBias
With Kindergarten around the corner for my little boy, my main focus is not only on school supplies but what I will pack for him for lunch and snack time. On my mission of gathering all that is needed for Kindergarten, Walmart has been an excellent source of rollback pricing including Goldfish® Bulk Cartons (30 oz.) for $5.98. Along with Pepperidge Farm® Goldfish® crackers, I've found the perfect pairing via Walmart's fresh and delicious produce. Since my son has only been away from me for a couple hours at best, I am hoping packing him Goldfish® crackers AND my DIY joke notes will pack a smile everyday and remind him that I'm thinking of him throughout the day!
Ensuring your child has a nutritious yet delicious lunch and snack can be difficult, but with the smarter choice of Goldfish® crackers alongside some fresh fruits and veggies from the produce section, you can meet that goal. The best part about shopping at Walmart is you can find everything you need for the school year – food, clothing, art and school supplies – everything you need to pack a smile (and a laugh) everyday!
Goldfish® crackers come in so many delicious varieties, which makes them a great food item to add to my son's lunch or snack routine. He enjoys the bite-size goodness each one has baked within. The Snack That Smiles Back®
There is nothing like finding a note in your lunchbox. As a child, each note from my mother was read with a huge smile on my face. It just reminded me of an emotional connection – her love and thoughts for me – the entire day. Inspired by this and the smile of a Goldfish® cracker, I decided to create adorable little notes in assorted shapes with silly jokes on them to give my son a personalized and touching note in 3 simple steps.
DIY Lunchbox Joke Notes
Step 1: Gather supplies.
Hover over the picture below to complete your school supplies list!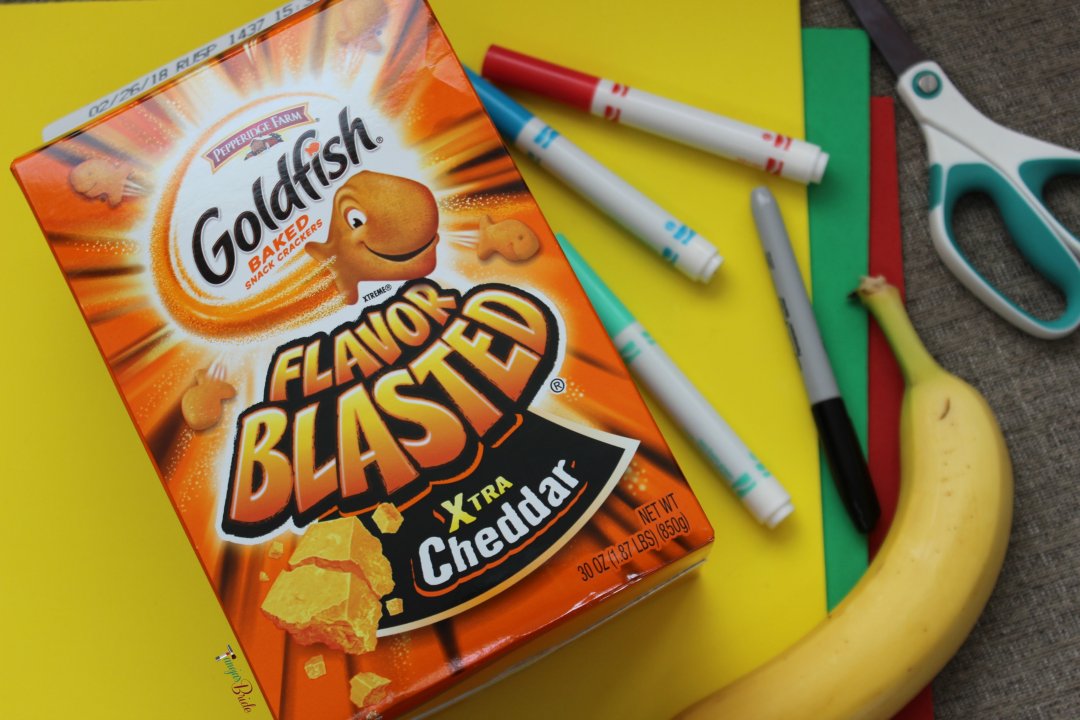 Markers

Scissors

Foam boards in various colors
Step 2: Cut shape out of foam board in desired color.
Step 3: Write a joke and personalize it with a sweet sentiment, if you wish!
How will you pack a smile this school year? Will you be snacking with Goldfish® crackers? Get more back to school inspiration with Goldfish® crackers here.